MOUNTAIN NATURE TRAILS TREK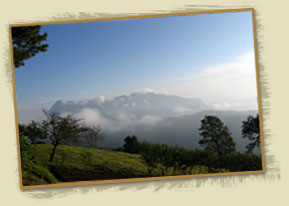 If your time is limited and interests lie with the mountains and with nature, this ecological focused trip comes highly recommended.
DOI CHIANG DAO MOUNTAIN NATURE  TRAILS
1 TO 5 Day trek program available**
Early morning departure. Remote Area. Travel Off Road to reach Doi Luang Animal Sanctuary and Doi Chiang Dao National Park. Journey on forested trails with.. "stunning mountain mountain views"…. Flexible hiking times 3 – 6 hrs. each day with varying degrees of difficulty means that novice and experienced trekkers  alike will  appreciate the trails. A three day program takes you to Thailand's third highest peak. Optional Special Interest trips include Endemic Orchids, Bird Watching and  "up close and personal" Nocturnal Animal Watching. Overnights in remote forester's camps, research stn. and traditional mountainside indigenous villages  A Chance to discover a beautiful remote less visited natural wonder of  Chiang Mai- Lanna, northern Thailand…. "Short on time, and wish to be far, far away…….. ".

AUTHENTIC CULTURAL EXPERIENCES TREK

If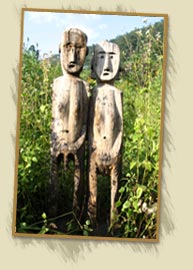 time is limited and your interests lie with the cultures and traditional lifestyles of the Indigenous Tribal People of Northern Thailand this trek comes highly recommended.
EXCLUSIVE  CULTURAL WALKING TREK
1 TO 4 Day trek program available**
Remote Area. Walking on forest trails average 3-4 hrs. each day. Visiting People of the Akha, Lisu and Lahu and Karen groups. Traditional Religions of Spirit and Animism beliefs are still practised. Learn of forest lore, traditional wisdom and skills reaching back over many generations. Overnight stays at welcoming family homestays. A Chance to discover and  interact with the tribal people of Northern Thailand. …"GenuinePersonal Insight into Hill Tribe Life".

ADVENTURE TREKKING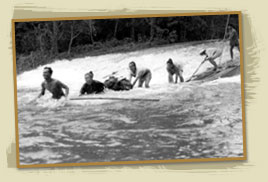 If time is limited and your interests lie with the hills and rivers of Northern Thailand. Adventure trekking is the right choice with traditional travel by Bamboo Rafting and Journey by Elephant Safari. Visits to indigenous Hill – tribe villages. Welcoming overnight stays in the hills. This trek comes highly recommended.
ADVENTURE TREKKING IN CHIANG DAO
2 TO 4 Day Program Available**
Travel North to Chiang Dao National Park. Off road throu scenic mountain roads Introduction to Tribal Lifestyle.Overnight at Villager's traditional houses and forest camps. On Elephant back following forest pathsHead off on foot following Travel on local river waterways by traditional Bamboo Raft. Visit Lahu and Akha Tribal villages. PROGRAM ENDS. " ….Great variety, excellent all round trek…"
A new convenient service for our guests means you can make Payment On-line!