Chiang Mai – Restful and Naturally Cool Homestay !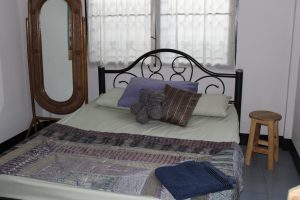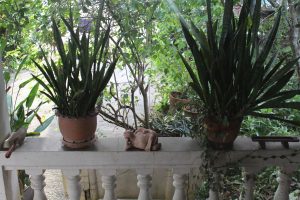 Great Accommodation! Cool and Restful Bungalow Homestay 5km from the Old City Moat. Your own room with living space, bathroom and kitchen. Stay in a friendly local Thai village Community of Baan Ka Jaow, Faham.Shaded garden setting. Daily and Weekly. Buddhist Temples, Coffee Shop – Co- workers space, gym- fitness, Local food Market, Cooking class, khao Soy Noodles and quality evening northern Thai Restaurants, Rimping, 7/11 all in the Village. Definitely a place where you will learn Thai and local culture on a daily basis!
2 Comments »
admin
wrote @ April 19th, 2017 at 8:09 am
Thank-you for your mail,
Quality Authentic Experiences with a licensed local Independent Co. This not mass fast food tourism this is Slow Travel
Do let us know your interests level of fitness and duration of program
Best Wishes from Chiang Mai!
Aileng
wrote @ September 1st, 2017 at 7:20 am
Hi,
You have very comprehensive tours on your website.
We are a family of 4 with 2 children aged 9 and 11, interested to visit the Karen ethnic village either by easy trekking, cycling and white water rafting over 2 days 1 night.
Please recommend and let me know the rates. Thanks!
Your comment